Emmy Award-winning stylist, Patricia Field, has done a lot more than Sex and the City. She has spent several decades saving lives and giving hope to lost outsiders who society frowned upon--transsexuals, club kids, drag queens, gay teenagers, butch-dykes, people who needed to escape from their hometowns because they were never understood. This is the story of a close-knit unconventional family in New York City--the House of Field--who have single-handedly changed music and fashion for the world several times over. Their story is one of courage, hope and dreams. In making this movie, Toronto filmmaker
Mars Roberge
becomes part of that family, returning to his homeland over a decade later with an uplifting story to tell of the little house that could. Made solely with the help of his friend, Bob Lesser *the one-man crew* and a couple friends here and there from 2006-2012. Patricia Field's boutique officially closed after being open for 50 years on February 28th, 2016.
The Little House That Could celebrates 10 years since the first private cast screening this October 24th, 2022!
Official Selection for:


Frameline37: The San Francisco International LGBT Film Festival (San Francisco, CA)
GAZE: 21st Dublin International LGBT Film Festival (Dublin, IE)
Indianapolis LGBT Film Festival (Indianapolis, IN)

IX Cinema Mostra Aids (São Paulo, Brazil)

Outview Film Festival (Athens, Greece)

OUT Twin Cities Film Festival (Minneapolis, MN)

4th Annual Queens World Film Festival
[Nominated for 2014 Best LGBT Feature]
(Queens, NY)

25th Honolulu Rainbow Film Festival (Honolulu, HI)

MIX Mexico / Festival de cine y video (Mexico City, MX)

B'More QFest; a Film & Media Event (Baltimore, MD)

MICGénero / the International Film Festival with Gender Perspective (Mexico City, MX)

NewFilmmakers Los Angeles (Los Angeles, CA)
[Winner Audience Choice Award for Best Film 2015 and also Nominated for 2015 Best Feature Documentary]


Censured in Canada (Toronto, ON CAN)

Philadelphia Independent Film Festival (Philadelphia, PA)
[Winner 2016 Best Documentary]


LES The Lower East Side Festival of the Arts (New York, NY)

"The party of the year!" - James St. James (
Disco Bloodbath
author, World of Wonder host)


"Feels like the most empowering episode of Project Runway ever made" - Now Magazine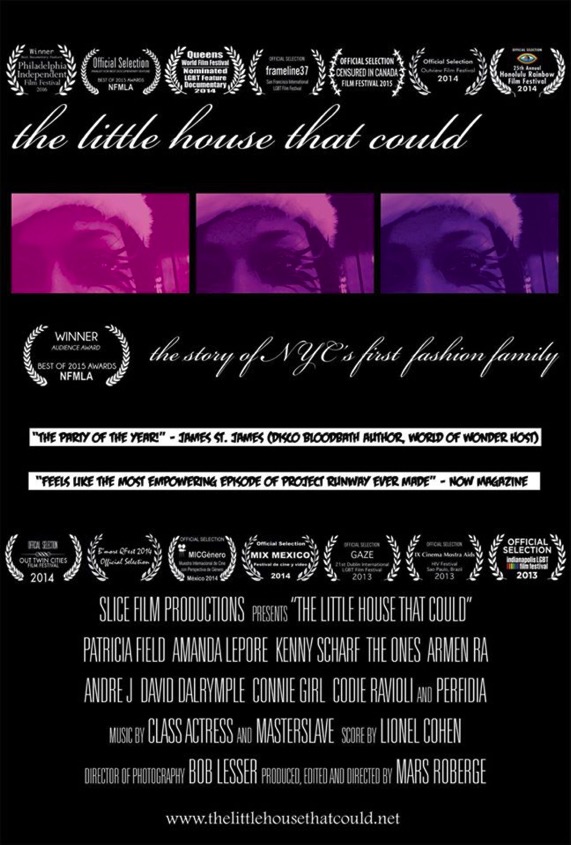 Also, check out Mars' movie Scumbag
here

his movie Mister Sister
here

and his latest film Stars
here
which will come out later this year!